50s skirts are the thing. Romantic, dreamy with a vintage feel, i've been addicted to them. They flatter every shape, make the waist appear smaller and you want to twirl around as much as you can just like they did back in the day.
Polka dot skirts are among the most popular patterns because it can be matched with everything (some mix-matching will add a modern touch to the outfit) and they are super cute. How can we say no?
The typical 50s prom dress is my favorite. Who doesn't like the color and that fluffy adorable skirt? I would even wear a corsage around my wrist and dance to Elvis in that dress!  I am a fan of classics so the only thing i would actually remove would be the ribbon around the waist.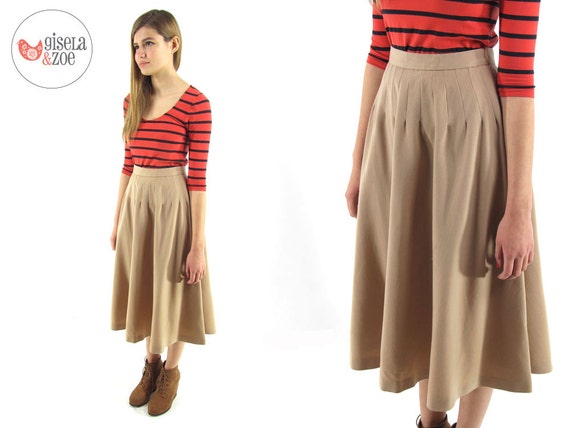 The less fluffy midi skirt is a huge trend this year. It can be worn with pumps, flats, ankle boots, brogues, anything with a little heel to add some balance.
I love the boho aspect of this outfit. A simple bustier, a straw hat and a pair of sandals can turn the 50s skirt into the absolute hippie chick/festival outfit you can imagine.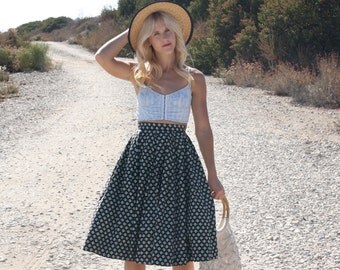 Let's not forget the lovely floral skirts; i'm a sucker for these, like most women out there, especially now that the weather is getting warmer. It can't get any cuter than this; light pink chiffon shirt and a floral skirt, the perfect summery combination. Pearls, classic bags and wide brim hats are essentials for the ultimate vintage outfit for the summer and you're ready to go!